The
Dickinson Area Chamber of Commerce
is a membership-based organization serving more than
450 businesses and organizations
located primarily in Dickinson and southwest North Dakota. Through its organization, it becomes a vehicle for mobilizing the business community to accomplish goals for the improvement of Dickinson.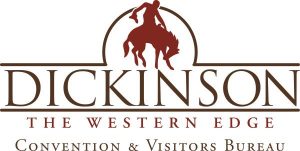 Are you surrounded by trees, and can't see the sunsets or sunrises?
So, when the other states stole our trees, we were left with open air, rolling hills – and the ability to see.  See lots of miles.  We can see the rugged badlands, see the variety of wildlife, and the colorful prairie flowers.  Come on out to western North Dakota, there's open spaces with city amenitities.

THE STORY OF HISTORIC MEDORA
The town of Medora was founded in April 1883 by a 24-year-old French nobleman, the Marquis de Mores. He named the town for his bride, the former Medora von Hoffman, daughter of a wealthy New York City banker.

The mission of the
North Dakota Game and Fish Department
is to protect, conserve and enhance fish and wildlife populations and their habitat for sustained public consumptive and nonconsumptive use.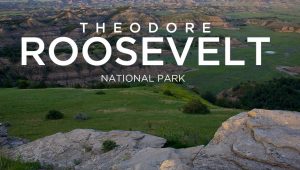 When
Theodore Roosevelt
came to Dakota Territory to hunt bison in 1883, he was a skinny, young, spectacled dude from New York. He could not have imagined how his adventure in this remote and unfamiliar place would forever alter the course of the nation. The rugged landscape and strenuous life that TR experienced here would help shape a conservation policy that we still benefit from today.

The
North Dakota Aeronautics Commission
was established in 1947 by the State Legislature assigning responsibility for the state aviation functions. The Governor appoints the five members of the Aeronautics Commission to the board for terms of office of five years.
A few other area attractions to enjoy and consider taking in an event while you're in SWND.